4 tags
5 tags
Docpad – static site generator on node.js →
I was looking for a comfortable way to make my personal site and tried around 6 different static site generators. In the end Docpad hit the spot. While being a javascript beast it lets you use any kind of css preprocessor you want so I've gone with sass. It has a lot of plugins and all of the everyday tasks are covered well. The only thing I had problem googling was rss support. So here is...
A post about posts I will (probably) never write
Pattern-matching, multi-methods and the life without visitor pattern. Making your own cross-platform metroidvania using Haxe NME and Tiled. Your first crossplatform Pure Data x openframeworks audio application. Making drawing app with Flapjax or the joy of FRP. Modular javascript: the good, the bad and the ugly.
My Ludum Dare #25 Post Mortem.
My first idea was to make a game about the dark lord who is trying to save himself from a prophesy of death brought by a hero by kidnapping and impregnating the princess so he can be reborn again. I tried to prototype it as a board game but felt like it didn't work. The idea was good but I couldn't make a core gameplay from it. When I tried to mix it with additional mechanics of...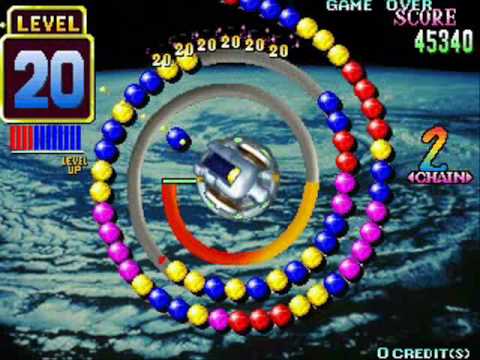 "The venerable master Qc Na was walking with his student, Anton. Hoping to prompt..."
– RE: What's so cool about Scheme?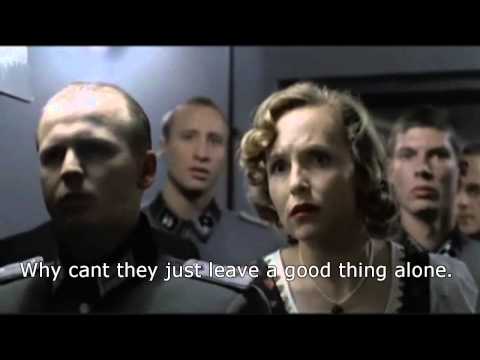 SAME HAT!: INCREDIBLE FIRST-EVER MANGA TRANSLATED... →
That's a must see. There is a link to the PDF in the linked article.
4 tags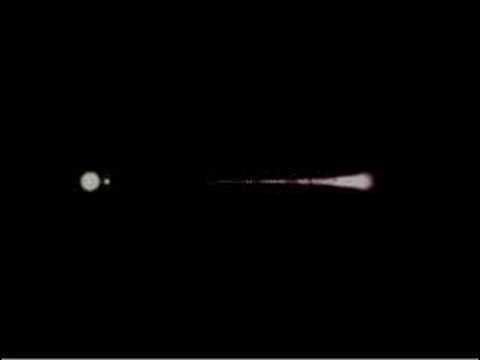 10 Timeframes | Contents Magazine →
If I have to choose only one article to read in this month this is it. Great view on the meaning of time and the values of life.
"Lua 1.0 was developed as a data-description language for Petrobras, the..."
– Bret Victor
Watch
I've spent last day looking for a suitable technology to use in the upcoming Ludum Dare game making compo. A day of c/c++ compilation and breaking through dependency hell. I've stumbled upon several interesting projects I'll dig into later. Especially amazing are field and ipython. Both let you do some amazing live coding in python. The first one gives the ability to construct...
Music For Geeks And Nerds →
This is a very promising introduction to music theory for people with programming skill. The examples and exercises are all code, making it easy to experiment and gain insight into the structure of music. The eBook is ~15$ but that's ok considering there is no other book like this. The choice of programming language is Python. I personally don't use it but it's easy enough to...
3 tags
Mood Loops
I have found some audio sketches on my hard drive and released them in a rather raw form. My clipped tracks will blow your speakers.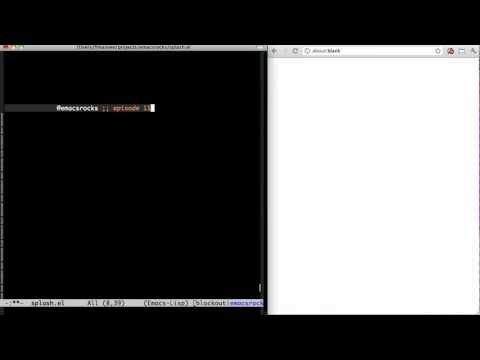 Two useful functions for fish shell on OS X Lion.
Recently I've stumbled upon a branch of fish shell tweaked to work well on OS X. It was really great but I was missing some neat commands I had in my zsh. I tried to replicate them but failed at first mostly because fish does IO redirection in a different way. After half an hour of googling and another half an hour of pulling my hairs while trying to fix a lot of strange errors I...
Fixed my game a bit. →
Fixed a bug when a player jumps from the ledge to the right. No more annoying error messages! Also fixed a several seconds game freeze at the beginning. I had to move from JSON format to TMX format. This library helped me a lot https://github.com/MattTuttle/HaxePunk-Tiled I have redrawn grass tiles and they look much better now.
5 tags
Naive Game Engine
Not long before the LD23 I've started to code my own game engine for all kind of 2d games. The reason was most of the existing engines I've touched were a disappointment. During the LD I've used HaxePunk. It is a good engine for some kinds of games but overall experience made me more confident to continue my effort. My goal is engine with expressive and succinct syntax,...
My Ludum Dare #23 entry. →
I've tried to make a hard core platformer with Greek Mythology based setting and story. I have not finished it but the comments are encouraging and I'm going to finish it.
Boardwalk Empire
I've begun to watch Boardwalk Empire. As always with HBO's films it has a crazy attention to details and recreates the pictures of america's 30th well. It looks very believable. I like the presence of famous historical figures. Al Capone is rather close to it's real image though is a bit slimmer. The story's characters are well defined and it's interesting to...
Lambda Calculus
I have a deep interest in Functional Programming. I've spent some time messing with Scheme and Haskell trying to grasp some advanced concepts like Monads and Arrows. I was amazed by Functional Reactive Programming which makes building dynamic real-time systems trivial task (goodbye callbacks soup). But something was missing. It was an understanding of the mechanics behind the scene or more...
Cave Story+
Finally I can buy this great indie classic. The new game has updated graphics and sound which I'm glad can be set to the old in the settings. Though my favorite combination is new graphics with old sound. New one lacks 8-bit charm. I can see again the amazing attention to details and very smart approach to storytelling and challenge/reward management. For example there is a mini-quest...
Amazing! Gives me strong associations with some of... →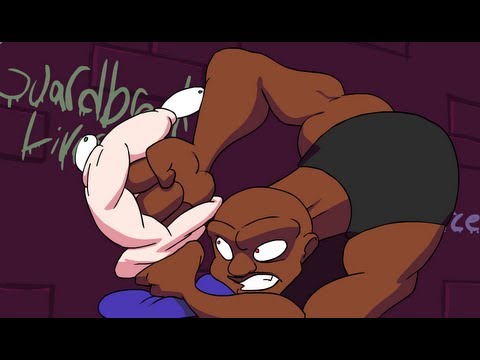 G+ Circles Usability
Steve Yegge has posted an interesting message today with a lot of insider's info about Google. Then he quickly removed it stating that he posted it by accident. https://plus.google.com/110981030061712822816/posts/bwJ7kAELRnf It means to me google circles are pretty unusable in a critical situation. I also think it's too much of a hassle to use it for every day posts.
Brogue →
New version of Brogue is out. It's a very solid rogue-like.
The Borderlands game fails to communicate it's...
I've got an interesting observation about Borderlands game. It has an intriguing story and a perfectly conscious ending but to know it you have to finish the game then google for "borderlands awful ending" and read the first link. It's a thread at ign forums. The quote from the last post on the thread which explains it all is "…Tannis's story is...
Nervous System | Cell Cycle →
Jewelry design created on iPad. The editor was created with Cinder library. It's great to see generative art coming to life as consumer product. Software in action:
Watch
Wah² Oval (by vhsclasx) This is an audiovisual work of art by Oval musical project. It contains a large amount of amazing generative video and music and is an hour long. I have to find the time to watch it. Having seen the beginning I can say it's a must for anybody interested in contemporary music and new media arts.
Time tracking without timers for the Mac - Lapsus →
It's a really interesting solution for time tracking. Assuming your work is document based it automatically tracks the documents you are working on and at any moment you can assign them to projects. Smart!
"Think of every project as an opportunity to learn, but also an opportunity to..."
– Frank Chimero answers the question "What advice would you give to a graphic design student?" Read it in one shot.
Goblin War Machine from Big Block Games →
There are many physics games out there. Looks like most of the game studios try to produce them in casual fit-everybody aesthetics and all the innovations if there are any at all are in the area of game play. This particular game is quite the opposite. It has dark fantasy theme. Visually it's dark too with black silhouettes of goblin war machine, humans and their pitiful cities on the...
"We wanted to release a Windows version as part of Windows 98, but sadly,..."
– An amazing story of software development. The triumph of friendship and collaboration. Must read! Graphing Calculator Story
Amazing audiovisual experiment from UnitZeroOne. →
You must watch it live! And sorry this one can't be done in html5.
The Art of Game Design
Jesse Schell just quoted Herman Hesse's Siddhartha. I think I'm in love.
The Art of Game Design | Jesse Schell →
I've started reading the book and it really pulled me in at "The Most Important Skill" for game designer. Guess what? (Sorry for the spoiler) It's listening.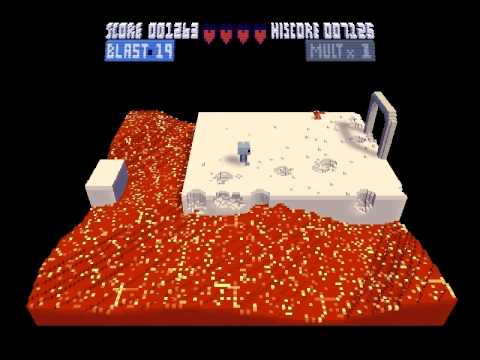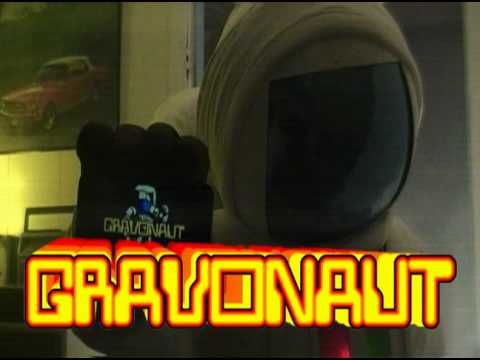 "Maybe a dumb question but I do not see a button to quit Yojimbo. If I simply..."
– The new iOS multitasking functionality brings some interesting feature requests. That's a great example of the new problems every new feature creates.
3 tags
"So, there is a certain system that has prevailed and operated successfully for..."
– Yep. We all should feel the pain of diplomats loosing their jobs in the new age of internets and shut down the fucking technological monster or those guys won't have money to feed their children and buy their yachts.
Impact game engine available for 99$
It's an html5+javascript engine behind Biolab Disaster. The games will run on all HTML5 capable browsers including those on the iPhone, iPod Touch and iPad. 99$ seems expensive at first but this includes so called Weltmeister Level Editor which could justify it just well. Take a look at it at impactjs.com.